Imagine a Lady in the "boudoir" of her mansion.
She is sitting in front of the fine period secretary, thinking to the letter she is going to write, may be a poem, and she draws the inspiration from the music of the organ housed inside the furniture... the "Ballet " of Scheidemann, the "Tarentelle" of Ricci or the "Prélude et Fugue en do mineur" of J.S. Bach.
Enjoy the music from the organ devoted to the a classical or baroque tune list; the pipes, one row of tin flutes, one of wooden bourdons and doubles basses are voiced for the best rendering of this style of music.
The tradition of the great organ builders from Paris and Vienna comes back with this genuine organ in a prestigious cabinet customized and made upon order.
Forget the mechanics, proceed easy : fit the memorychip card into the drawer, or touch on your PDA screen and choice what you want to listen to... yet you are under the spell.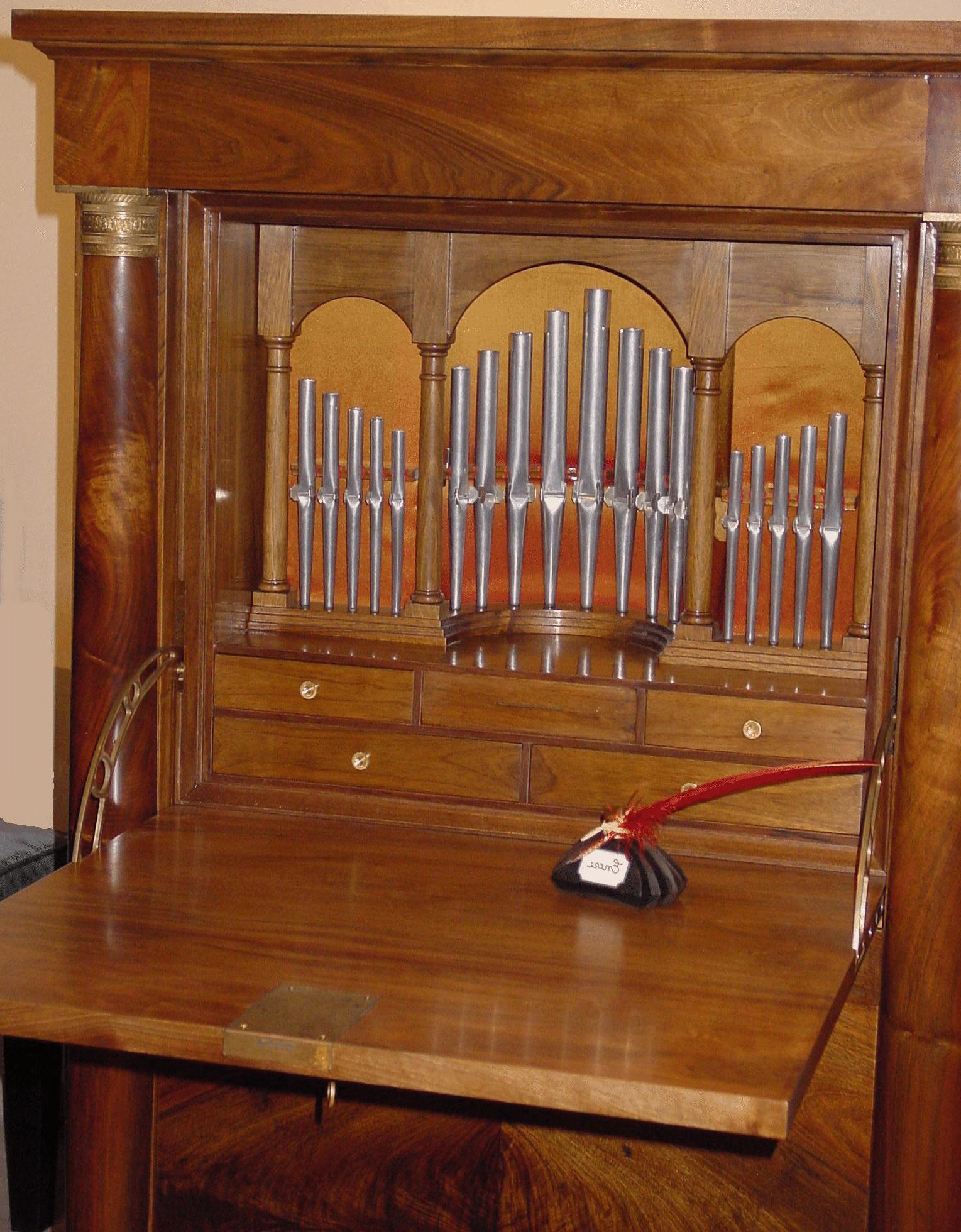 In european walnutwood
Other wood species upon request.
Customized furniture by order.
Size : H x L x P = 133 x 82 x 65 centimeters.
Price on Request.