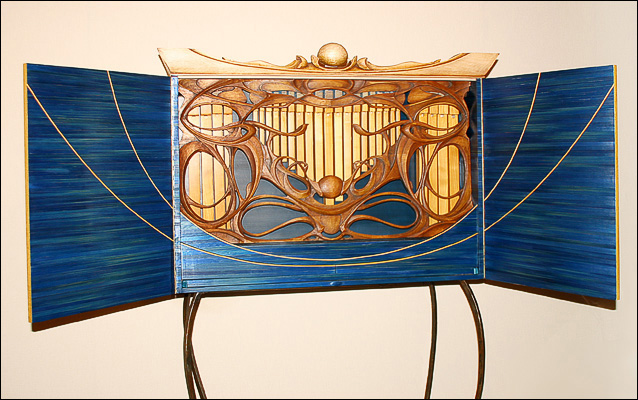 The Musical Cabinet
Outside, lemon tree and Rio palissander...
Inside rye straw inlaid , lime tree handcarvings
blue leathered drawers...
Chamber Organ, real automatic pipe organ, playing a very large tune list; from classical and barocco music to entertainment.
Sweet Vienna Flutes play behind the lime tree carved open-work
Bach's Prelud & Fuga in C sharp BWV.549
This instrument could be customized as our other models.