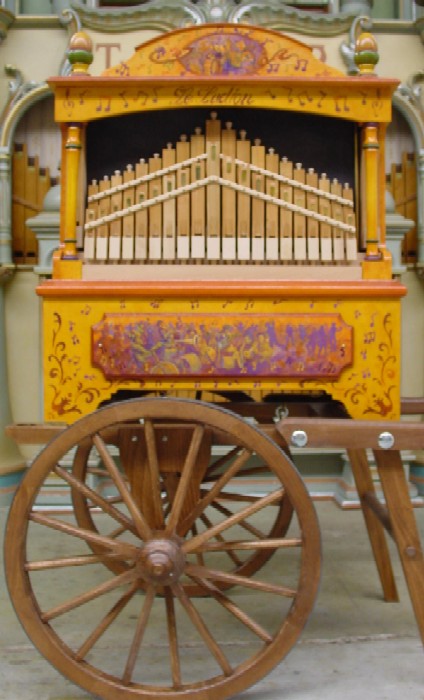 Painted Baladin with columns
from €. 9800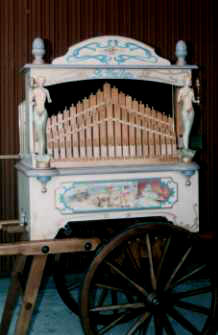 "Mermaids"

Street organ with 32-note keyframe, 57 pipes, 2 stops :
wooden flutes and bourdons, with scouvercleing register control.
Suitable for song and dance music from our extensive tune list.

Pretty cabinet with fine customized paintings .
On request, options : inlay, automaton(s), cart, electric drive.
.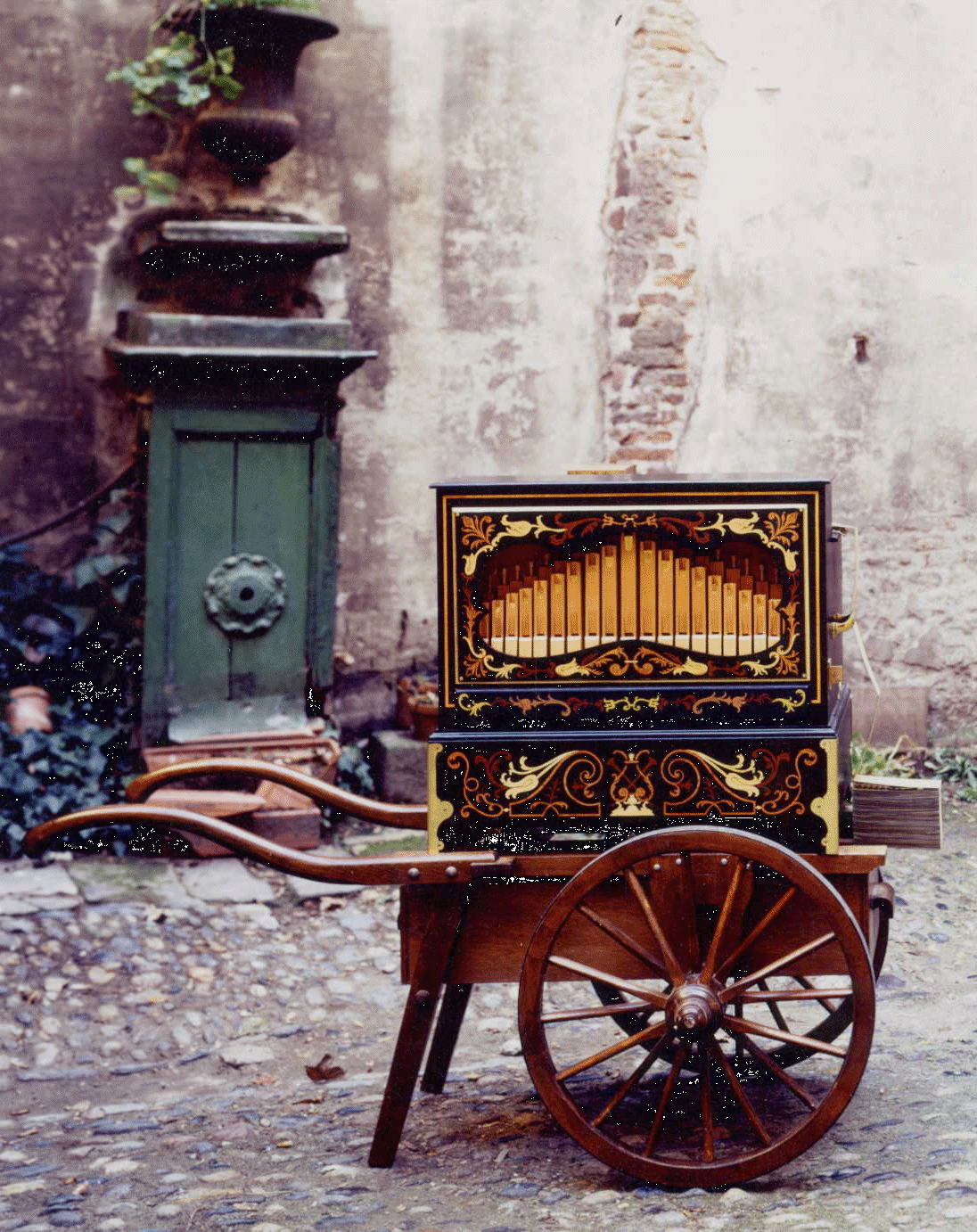 Baladino
ACCESSORIES :
Cart €. 980
Stand: €. 580
Music per meter : €. 6.
Eve at the Raffles Hotel - Singapore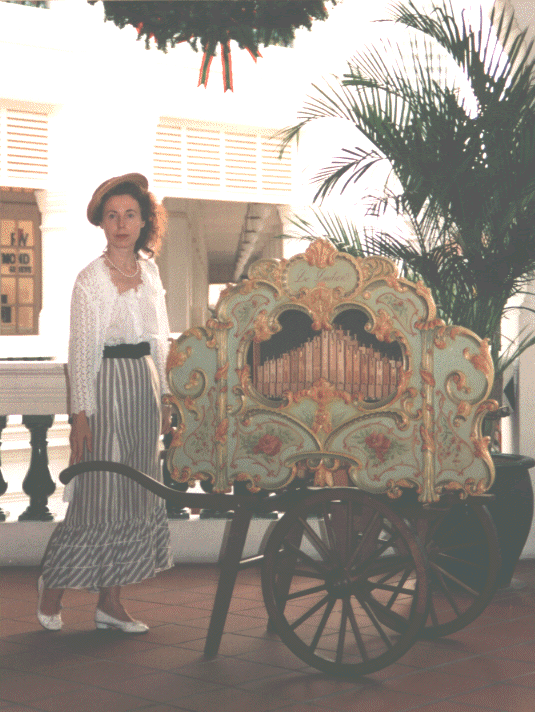 "Pierement"


Click here to have an idea of the tunes-list of this instrument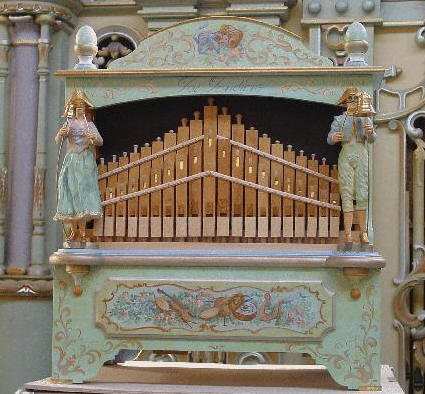 "Venician Comedians"