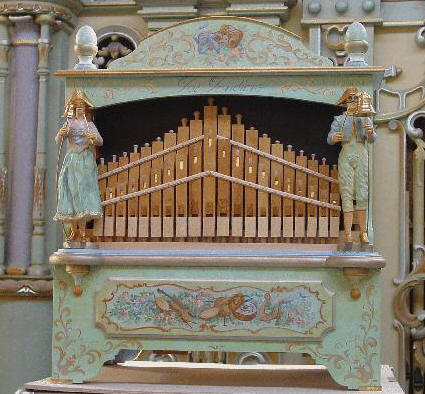 Venitian facade with bell ringers.

This street organ plays with music memory cards 32 notes and 57 pipes. It's the same design that our well-known Baladin street organ with cardboard music books


Click here to have an idea of the tunes-list of this instrument

On Requests : Carvings, automatic registers, electric drive, cart, automatons, inlay and so on...
All our last models are available to house the memory cards tracking device.
Both music books and memory cards systems are available together. priced €.2000.
To listen to this instrument, click on mp3 files below
Accessories :