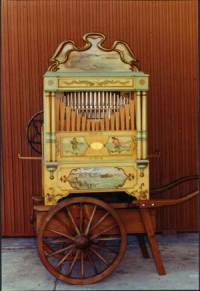 Maestro with paintings
from €.13 500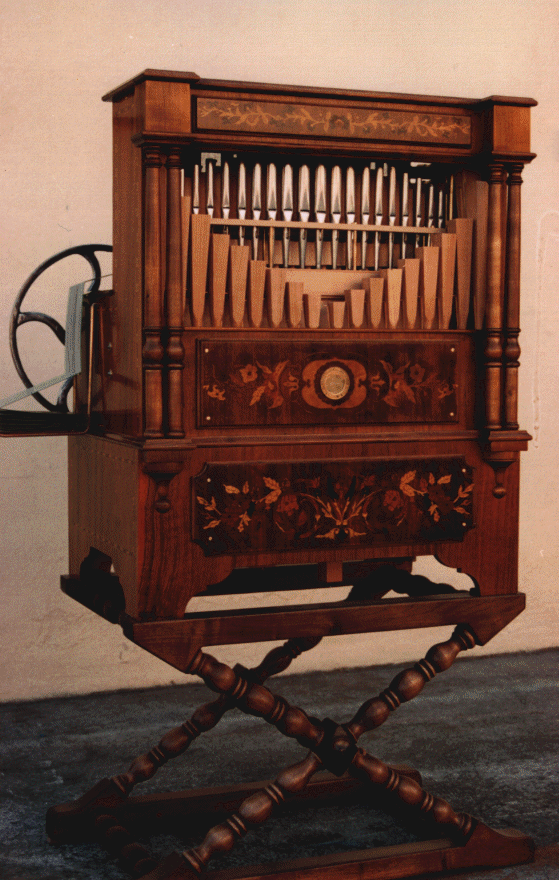 Maestro with inlaid
32-note street organ with 77 pipes and 3 stops : tin flutes, wooden bourdons, trumpets.
The wooden trumpets provide a powerful yet mellow tone.
This organ is capable of extremely fine musical shading and variety, as the organ-grinder controls the three pipe ranks with the stops.
Large selection of tunes available, including songs and carrousel music.

Fairground-style cabinet with columns and pediment similar to the larger organs; customed decoration and colors.


Click here to have an idea of the tunes-list of this instrument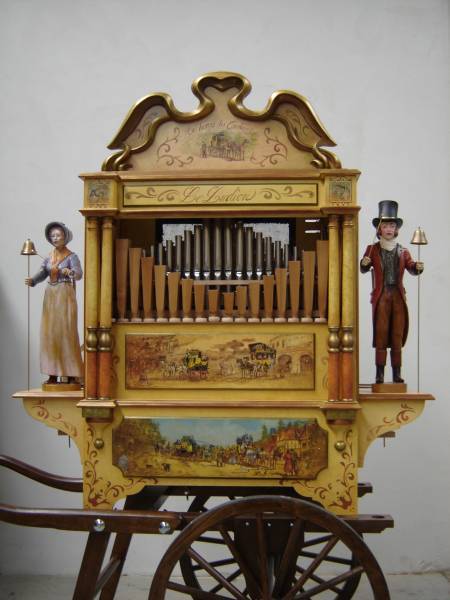 "In the Past Time"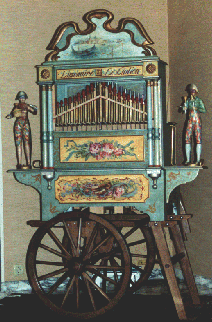 "Venician Comedy"

Accessories:
Cart €. 980
Stand: €.580
Music per meter : €. 6.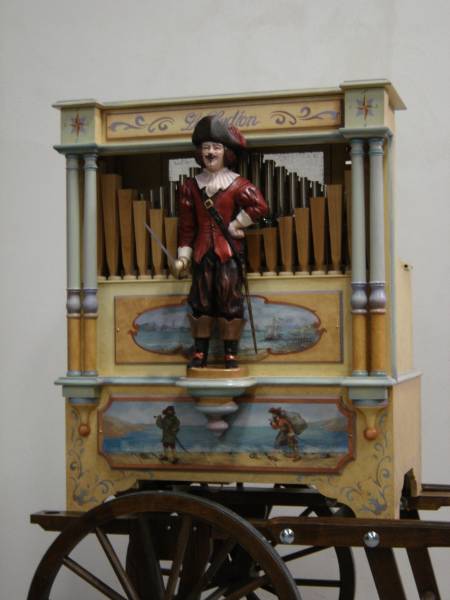 "The Musketer"