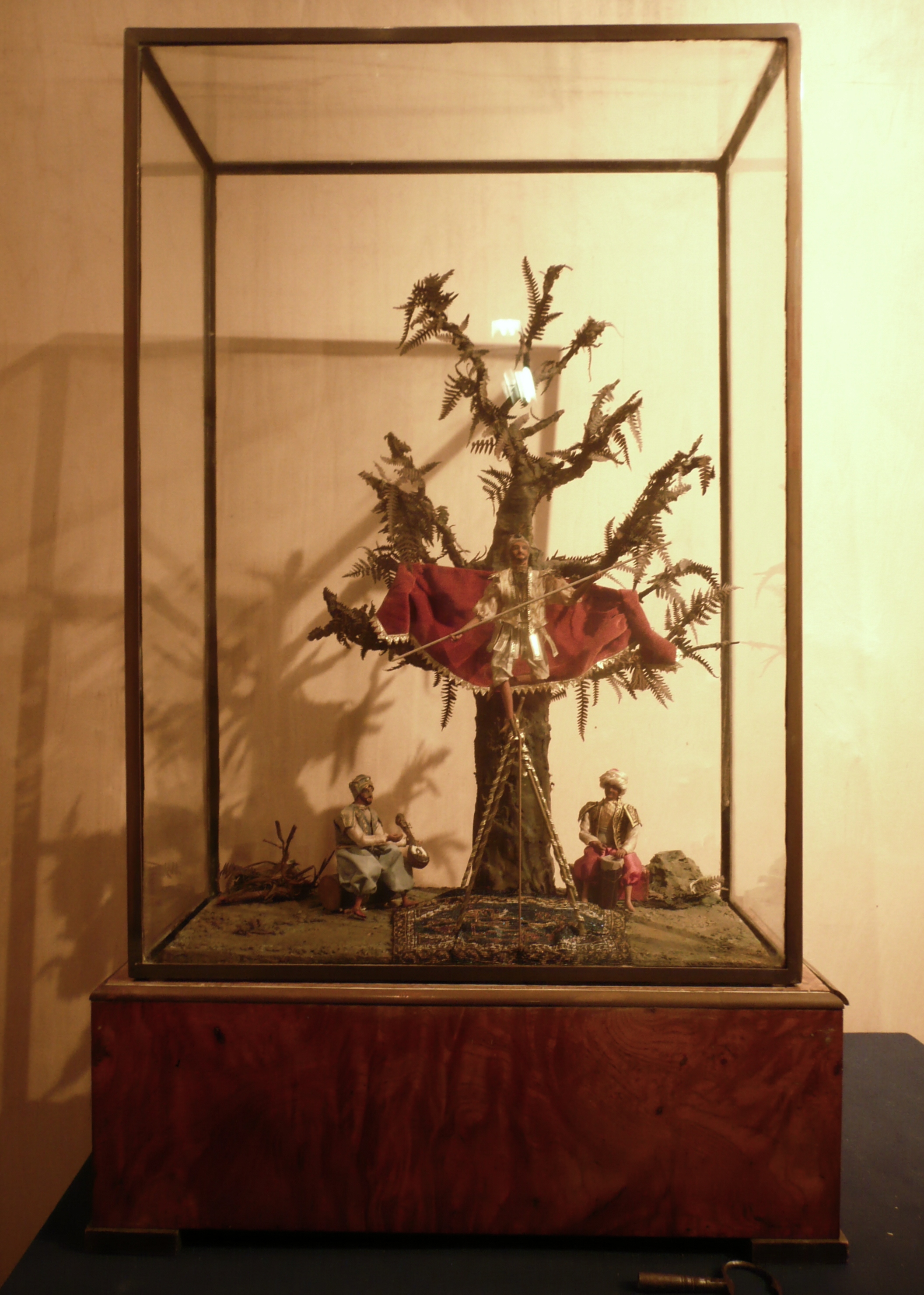 Automate Acrobate orientaliste.
Scène animée de huit mouvements, sous vitrine, représentant un acrobate danseur sur corde, fildefériste, accompagné de deux musiciens jouant du oud et du darbouka. Mécanisme à musique dans le goût de Phalibois. Dernier quart du XIXe siècle. Bel état de fraicheur et de fonctionnement.
Tightrope dancer automaton
Tightrope dancer with two musicians, a mandolin player and a drummer, in Phalibois style. 8 movements driven by a music box. Mint in playable condition. fouth quarter of 19th century.